Taking a short hiatus from my exploration of vintage purses (back next week with a post about evening bags and clutches) for a fun look back at movies from the 1980s.
There are many top movie lists from that decade, which was an even more prolifically creative decade than I remember. To take one example, Vintage Everyday recently posted a list of "29 Movies from the 1980s You Need to Watch Again" and it's a pretty amazing collection.  Many films on this list launched the careers of the actors who starred in them and became cultural touch points. Molly Ringwald had an unbelievable run, starring in Pretty in Pink, Sixteen Candles, and The Breakfast Club (along with costars Anthony Michael Hall, Judd Nelson, Ally Sheedy and Emilio Estevez). Michael J. Fox starred in Back to the Future and Tom Cruise headlined Top Gun. The 1980s also gave us ET, FlashDance, The Goonies, Nightmare on Elm Street, Dirty Dancing, Fatal Attraction, and Moonstruck, to name just a few.
That's enough for any decade but this list doesn't even mention some of my favorites. So I started perusing other "best of" lists, which led me to create my own Top 10 of personal favorites, listed below. It was hard to narrow it down to 10 as the decade was insanely packed with quality material. So I freely admit that these do not include some of the most culturally influential or popular movies of the day. They are just sentimental favorites that claimed a place in my heart for one reason or another. (Listed chronologically; I couldn't pick one top favorite).
I'd love to hear your thoughts — Do any of these strike a chord with you? (Movie titles are linked to synopses on Rotten Tomatoes).
The Shining (1980): I'm not generally a big fan of horror movies but The Shining is an exception. Jack Nicholson's gradual descent into madness is brilliant and no one can let out a blood-curdling scream like Shelley Duvall. I've seen it more than once and each time have been scared out my wits when Jack's psychic son Danny rides his tricycle down the big empty corridors of the hotel toward Room 237. And when Jack reveals what he's been typing all day. And a lot of other times…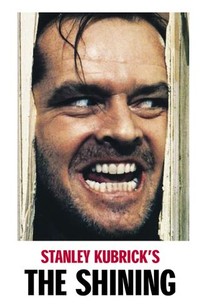 The Elephant Man (1980). I admit this is a downer, but it's also deeply affecting, with stellar performances by Anthony Hopkins and John Hurt. Set in 19th c London, it's based on the story of John Merrick who is treated like an idiot and freak because of his extensive physical deformities but is actually very sensitive and intelligent. Hopkins' character rescues him from the circus side show circuit but he's never accepted by society at large.
Amadeus (1984): I loved this interpretation of what it might have been like to be a contemporary of Mozart. The story is told in retrospect by the royal composer, Salieri, who could never reconcile himself to Mozart's talent. Mozart, played by Tom Hulce, was serious about music but completely irreverent and often childish in other ways, and his lack of seriousness infuriated Salieri. It's fascinating to watch Mozart's declining health as he labors over his last Requiem. Winner of numerous academy awards.
This is Spinal Tap (1984): A hilarious mockumentary about a British heavy metal band on a "comeback" tour. Starring Rob Reiner, Christopher Guest, Michael McKean, and Harry Shearer, how could it not be brilliantly funny?
Purple Rain (1984). This wasn't universally praised when it came out but I remember loving it on the big screen. Prince (may he RIP) was a musical genius and this movie turned me into a major fan.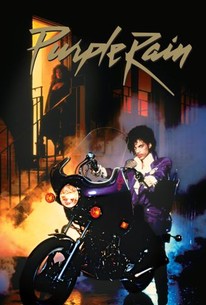 Room with a View (1985). Adapted from E.M. Forster's novel, this one has a familiar plot (should the lovely heroine marry safe or go with her heart?) but it's elevated by the screenplay and the actors (Helena Bonham Carter in one of her many period pieces). My favorite scene is when Denholm Elliott's character asks why you should need a room with a view when (pointing to his heart) "here is where the birds sing, here is where the sky is blue."
Hannah and Her Sisters (1986). One of my favorite Woody Allen movies. The impressive cast includes Mia Farrow, Dianne Wiest, Michael Caine, and Barbara Hershey. Lots going on with these sisters and there are many subplots running through the narrative. The funniest is Woody's character who believes he's going to die the whole time and is looking for answers in various religions.
The Princess Bride (1987): One of the many brilliant movies directed by Rob Reiner, who couldn't put out a bad scene in the 1980s (his other movies included Stand By Me, another one I really like but couldn't fit on this list). This movie, starring Robin Wright and Carey Elwes, is essentially a fairy tale where a handsome hero rescues a beautiful princess — but so much more. Witty dialogue and hilarious situations that remain funny every time I watch them.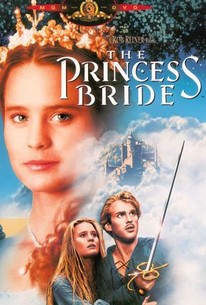 Moonstruck (1987). A sentimental favorite, for sure, and one that I've watched several times. Cher's Italian family is hilarious and her mom is played by the amazing Olympia Dukakis, who I love. The most romantic scene is when the characters played by Cher and Nicholas Cage meet at the Metropolitan Opera House. Watch it whenever you need a mood booster.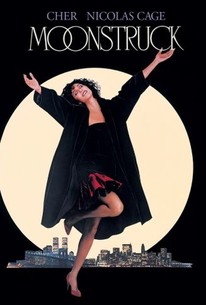 My Neighbor Totoro (1988) – Ostensibly, this is a kids' movie but I would recommend it to anyone. It is one of Japanese animator Hayao Miyazaki's most beloved films, and that's saying a lot because he was an animation genius. The mystical creature Totoro helps two young girls through a difficult time when their mother is sick in the hospital. Extremely touching but never preachy.